The SAVE Plan: A Comprehensive Guide to Student Loan Repayment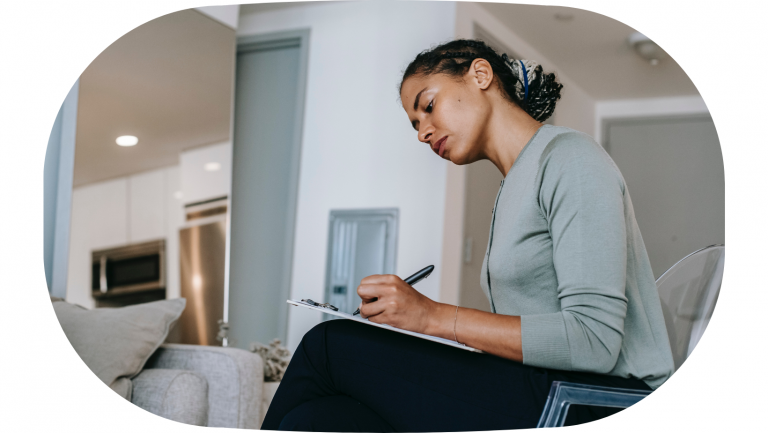 Discover the SAVE Plan, a revolutionary solution for navigating the complexities of student loan repayment. With its enhanced income exemption, lowest monthly payments, interest elimination, and exclusion of spousal income, it offers much-needed relief and assistance to borrowers. Learn how this game-changer can provide the support you need to manage your student loans effectively. 
The recent ruling by the Supreme Court has put a temporary halt to hopes of student loan forgiveness. However, the Biden administration remains committed to addressing the issue and has announced an alternative approach. Leveraging authority from the Higher Education Act, the administration plans to create a debt forgiveness regulation, often referred to as "plan B." 
Implementing this alternative plan may take longer due to the Department of Education's process of drafting new regulations. Simultaneously, the administration has unveiled the final details of its new income-driven repayment (IDR) plan, known as Saving on a Valuable Education. This SAVE Plan IDR plan aims to provide relief to borrowers as they resume repayments. 
While the path forward may be slower than anticipated, the Biden administration is actively working on solutions to alleviate the burden of student loan debt. By exploring alternative avenues for debt forgiveness and introducing new repayment plans, they strive to support borrowers in their pursuit of a more manageable and financially secure future. Here is a comprehensive look at the plan and its implications. 
Table of Contents: 
I. The SAVE Plan replaces the REPAYE Plan.
II. Benefits of the SAVE Plan
III. Application Process 
IV. Monthly Payments
V. Additional Changes and Benefits
VI. $0 Monthly Payment and Recertification
VII. Application Processing Time 
I. The SAVE Plan: Replacing REPAYE
The SAVE Plan is the successor to the REPAYE Plan, which was a popular income-driven repayment plan. Borrowers who were already enrolled in REPAYE will automatically transition to the SAVE Plan and receive its associated benefits. This seamless transition ensures that borrowers can continue to manage their student loan payments effectively. 
II. Benefits of the SAVE Plan
The SAVE Plan brings several significant benefits to borrowers, making it an attractive option for those seeking relief from their student loan debt. Here are some of the key benefits: 
Increased Income Exemption: Under the SAVE Plan, the income exemption threshold has been raised from 150% to 225% of the poverty line. This means that a larger portion of your income is excluded when calculating your monthly payments, resulting in more manageable repayment amounts.

 

Lowest Monthly Payments: Compared to other income-driven repayment (IDR) plans, the SAVE Plan offers the lowest monthly payments. This feature is particularly advantageous for borrowers who are experiencing financial difficulties or have low income.

 
Interest Elimination: One of the most appealing aspects of the SAVE Plan is that it provides 100% elimination of any remaining interest after the scheduled payment period. This helps borrowers save money in the long run and reduces the overall cost of their student loans.

 

Exclusion of Spousal Income: For married borrowers, the SAVE Plan excludes spousal income when determining monthly payments. This can be beneficial for couples who want to maintain separate finances or whose
Applying for the SAVE Plan is a straightforward process. Here are the steps to follow: 
Enrollment through REPAYE: If you are already enrolled in the REPAYE Plan, you will automatically be placed on the SAVE Plan and start benefiting from its features. There is no additional application required in this case.

 
Sign-Up for REPAYE: If you are not currently enrolled in any IDR plan, you can sign up for the REPAYE Plan. This will ensure that you are automatically placed on the SAVE Plan and can take advantage of its benefits.

 

Summer Application Availability: The application for the SAVE Plan becomes available during the summer. It is essential to check the official website of the U.S. Department of Education for updates and specific dates.

 

Switching Plans: If you are already on a different IDR plan, such as PAYE or IBR, you have the option to switch to either REPAYE or the SAVE Plan to enjoy the benefits offered. Consult with your loan servicer to determine the best course of action for your situation.

 
The SAVE Plan offers various advantages when it comes to monthly payments. Here's what you need to know: 
Income-Based Payments: The SAVE Plan calculates your monthly payments based on your income and family size. If your income is below $32,800, your monthly payment could be as low as $0, making it extremely affordable for borrowers in challenging financial circumstances.

 

Cost Savings for Higher Income: Even if your income exceeds the $32,800 threshold, the SAVE Plan can still save you money compared to other IDR plans. On average, borrowers can save at least $1,000 per year by opting for the SAVE Plan.

 

Undergraduate Loan Payment Reduction: Starting next summer, undergraduate loan payments will be reduced by half for borrowers under the SAVE Plan. This measure aims to ease the burden for borrowers who are still pursuing their education or have recently graduated.

 

Weighted Average Payment: If you have both undergraduate and graduate loans, the SAVE Plan considers your weighted average payment. This ensures that your monthly payment reflects the varying debt amounts and interest rates of your loans.

 
V. Additional Changes and Benefits
In addition to the benefits, the SAVE Plan brings forth further changes and advantages for borrowers. Here are some noteworthy details: 
Improved Income-Driven Repayment Process: The U.S. Department of Education is launching changes to the income-driven repayment process, which will simplify and streamline the experience for borrowers. These changes are expected to roll out in the summer, ensuring a more efficient repayment system.

 

Expanded Benefits from July 2024: Starting from July 2024, the SAVE Plan will introduce additional benefits to help borrowers manage their student loans effectively. These benefits may include further payment reductions and forgiveness options based on the principal balance of the loans.

 

Credit for Consolidated Loans: Borrowers with consolidated loans will also benefit from the SAVE Plan. It allows them to receive credit for these loans and potentially qualify for loan forgiveness during periods of deferment or forbearance.

 

Automatic IDR Enrollment for Late Borrowers: To ensure borrowers are not penalized for late payments, the SAVE Plan includes automatic enrollment in IDR for borrowers who are 75 days late on their payments. This feature provides additional protection and support to those who may be facing financial challenges.

 
VI. $0 Monthly Payment and Recertification
The SAVE Plan aims to protect borrowers' minimum income by offering the possibility of $0 monthly payments if their income falls below a certain threshold. Here's what you need to know: 
Recertification Requirement: To maintain eligibility for the SAVE Plan, borrowers must recertify their income and family size information regularly. This process ensures that the monthly payments accurately reflect the borrower's current financial situation.

 

Secure Use of Tax Information: For automatic recertification, it is recommended that borrower's consent to the secure use of their tax information. This allows for a more efficient and accurate assessment of their income, simplifying the recertification process.

 

Custom Payments: While the SAVE Plan calculates your monthly payment based on your income, you also have the option to make custom payments if your budget allows. This provides flexibility for borrowers who wish to pay more than the calculated amount and pay off their loans faster.

 
VII. Application Processing Time
When applying for the SAVE Plan during the summer, it is crucial to consider the processing time. Here are a few key points: 
Timely Application Submission: Applying for the SAVE Plan during the summer ensures that your application is processed before your first payment is due. It is essential to submit your application in a timely manner to avoid any potential delays.

 

Document Processing Duration: Loan servicers may take a few weeks to process your application due to the required documentation. To expedite the process, ensure that you provide all the necessary information accurately and promptly.

 
The SAVE Plan offers significant benefits and relief for borrowers struggling with student loan repayment. With its low monthly payments, interest elimination, and improved income exemption, it presents an attractive option for borrowers seeking financial stability. By following the application process and understanding the recertification requirements, borrowers can make the most of the SAVE Plan and achieve their goal of becoming financially free from student loan debt. The SAVE Plan is a promising solution that brings positive changes to the student loan repayment landscape. 
Remember to stay informed about updates and changes to the SAVE Plan by regularly visiting TitanPrep.com. By taking advantage of the benefits offered by the SAVE Plan and managing your student loan repayment wisely, you can pave the way towards a brighter financial future. 
The SAVE Plan is a game-changer for borrowers navigating the complex world of student loan repayment. With its enhanced income exemption, lowest monthly payments, interest elimination, and exclusion of spousal income, it provides much-needed relief and assistance. By understanding the application process, monthly payment calculations, and recertification requirements, borrowers can make informed decisions and set themselves on a path towards financial stability and freedom. 
To stay informed about updates and changes to the SAVE Plan, it is highly recommended to regularly visit TitanPrep.com. TitanPrep.com is a trusted resource that provides valuable information and guidance on student loan repayment options. Their experts can help you navigate the intricacies of the SAVE Plan and offer personalized advice based on your unique circumstances. Contact TitanPrep today